Buying or selling a home is one of the most important financial decisions a person will make in their lifetime.
Ensuring that communication is maintained throughout the process, is a crucial way for real estate professionals to build trust with clients and establish the types of relationships that will help drive sales and grow future referrals.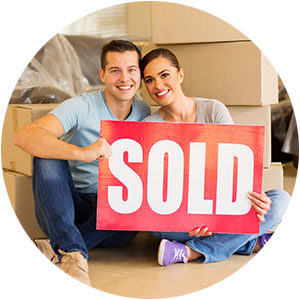 Delivering Results
Integrating mobile messaging into a successful property business gives agents the ability to communicate auction listings, inspection times and appointment reminders in a direct and personalised manner. As any real estate professional will tell you, building rapport with clients is key to managing a growing sales pipeline, and communicating clearly and reliably with buyers will help win repeat business.
The following outlines just some of the benefits real estate providers are receiving by integrating SMS into their business workflow.
Lead Management
Manage a sales pipeline efficiently, and maximise your ROI by confirming inspection appointments, valuations and auction times quickly and directly with prospective buyers via SMS.
After Sales Support
The sales cycle doesn't need to end at the auction, continuing to check in with clients throughout the after-sales process can help build ongoing relationships allowing you to capture repeat business or win additional referrals.
Rental Management
With a read rate of 98%, confirming rental inspection times via SMS ensures tenants get the message. Automated text message can prompt renters in arrears, and inspection times for prospective tenants can be arranged quickly and conveniently.
CRM Compatible
SMSGlobal's messaging gateway integrates with several leading real estate CRMs, allowing you to send SMS messages to clients directly from within the software housing your sales pipeline and database. Contact one of our real estate specialists today to find out how.
Prospecting
Get a head start on the competition by alerting prospective clients to upcoming auctions in their area, and be proactive in contacting potential leads when conducting property valuations in their suburb.
A Real World Example
The owner of a chain of independent real estate agencies approached us with a request to improve attendance rates at open house inspections, as well as the conversion rates for buyers who inspected a property but failed to attend the auction. Our client's employees were calling prospective buyers individually to follow up after inspection appointments and alert them of upcoming auction times, but getting through to prospective buyers during the work day was both difficult and time-intensive.
The Solution?
By creating an account on SMS HUB web platform, our client's staff were able to schedule SMS reminders for potential buyers who had a registered inspection time that day, and send a follow-up message thanking them for attending and providing details of other upcoming inspections.
Clients receive an SMS message giving the address and time of their appointment the day before – and are asked to reply back with a 'Yes' to confirm, or a 'No' to reschedule. All replies are pushed to the email inbox of the individual agent responsible for listing the property who can then arrange their schedule around the confirmed appointments. The introduction of SMS has resulted in an improved response rate for appointment confirmations, now well above 80%, whilst in the process reducing no-shows at inspections and ensuring time and resources are not wasted rescheduling appointments.